Introducing MirrorWave's CX-Plus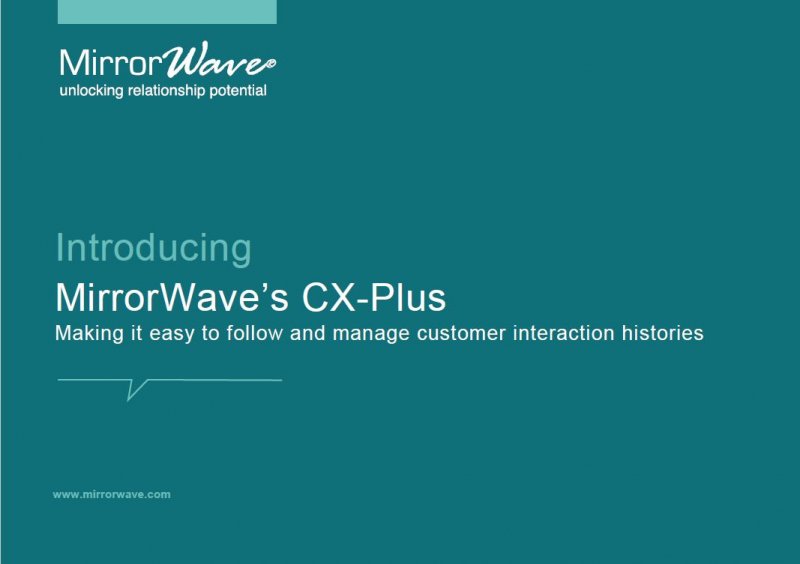 There is a widespread shift to a new battlefield: the customer experience (CX). Customer executives are under pressure to create exceptional branded moments at every customer touchpoint.
CX-Plus is MirrorWave's solution for understanding and delivering distinctive customer experiences for people you regularly interact with.
---
Download your white paper now.