« Back to Glossary Index
By co-mingling Voice with internal data (e.g. customer voice and CRM), you can detect change, understand the reason for it, take action, see how sentiment has changed as a result, and also if behaviour has changed.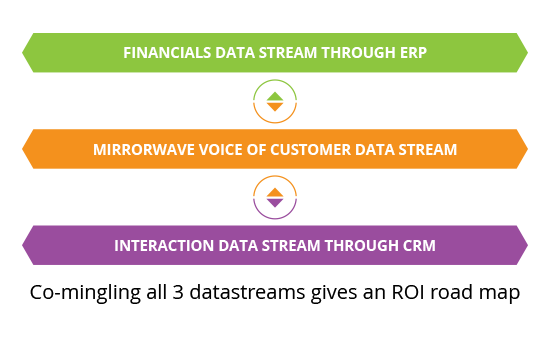 Blindsides are so much less likely when what people are saying is enriched with the reality of what they are doing.
« Back to Glossary Index