There are 4 ways to profit from better managing a customer base. It's a disarmingly simple model because it shows that there are only four main financial outcomes.
Everything that can be done to better listen and respond will have one of four business outcomes:
Better retention
Better fulfil potential (e.g. sales potential)
Reduced cost to serve
Stronger advocacy.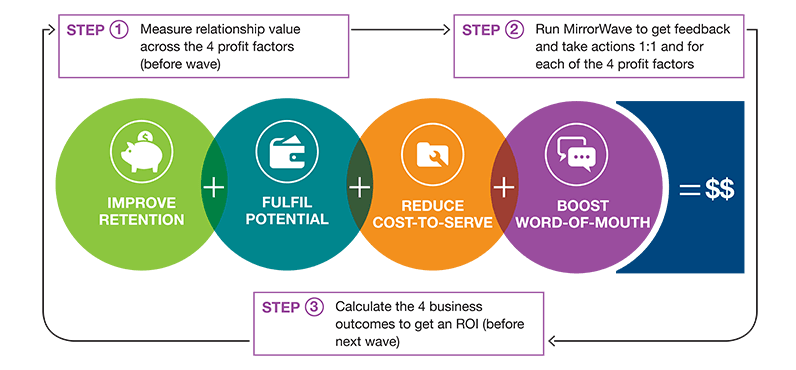 Three Step Approach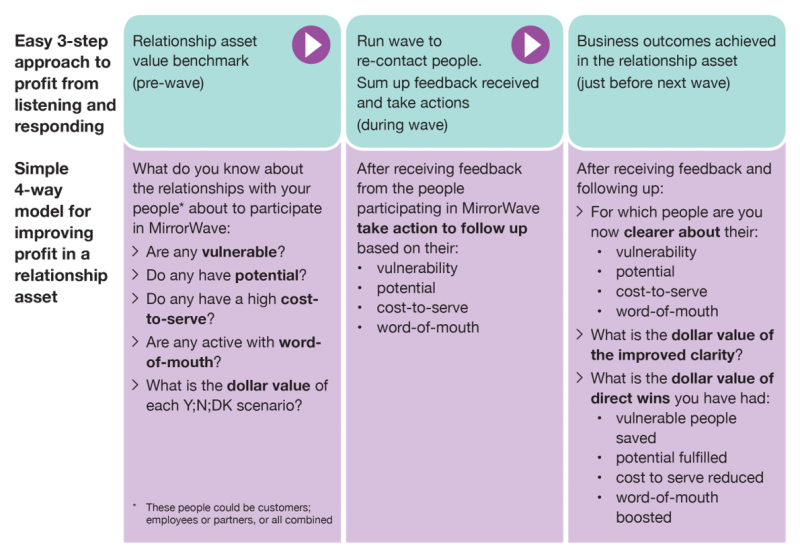 Analyse Outcomes
In this example, we have clicked the pie chart of those people that were classified as vulnerable prior to receiving their feedback, and can now see what their sentiment is, and put an action in place to deal with this.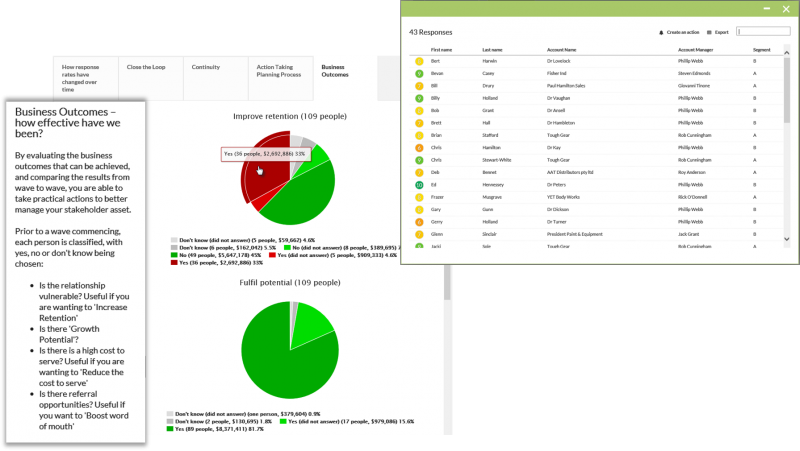 For more information, please contact your Program Manager or Jeannie Stewart