Webinar Outtakes - Taking Business Partnering to the Next Level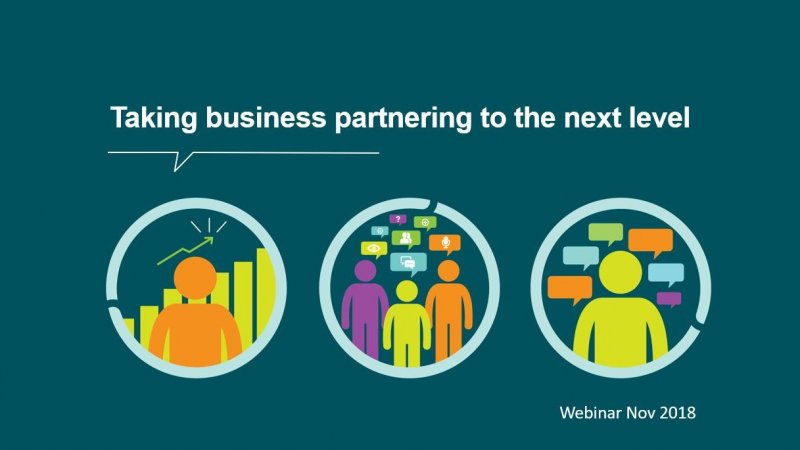 Presented by Reg Price and Al Nanson
Despite best intentions, many parties fail to form productive and mutually beneficial partnerships because there's very little they're doing differently from the typical one-way supplier-receiver relationship.
We discuss how a two-way feedback approach enables both sides of a partnership to work together more effectively in the pursuit of common goals.
Key learnings
If you are wanting to show your commitment to two-way partnering, then including people from different levels on both sides of the partnership in your feedback process is an absolute must, because it gives you the full picture and flushes out insightful ideas from people who know what's going on
If you don't connect up your feedback into relationship stories about individuals over time you are missing a trick. At the heart of the two-way partner process is 'following' people, so you are getting stories as well as stats
Following people over time means you can see how the sentiment of each individual in the partnership is changing, why it's changing and if the actions you've taken have worked
Better partnering is not just about improving your performance, because that can impact cost-to-serve, it's just as much about managing expectations so that both parties in the partnership know what is expected of them. That usually requires internal fine tuning work

Case study outtakes
Al Nanson is the recently retired MD of ANZ for Commerce and Lifecycle Services for logistics firm, Ingram Micro, the world's largest distributor of computer and technology products. Over the last few years Al led the use of Two-way Partnership MirrorWave to strengthen Ingram Micro's deep partnerships with leading telcos and tech firms in Asia Pacific.
Here are some insights from Al's case study example:
Despite the fact that they are vital to most businesses, many partnerships do not reach their potential. We discussed the reasons for this (slide 5), making the key point that it's common for companies to promise two-way partnering but in reality to act like one-way suppliers/ vendors
Al made the point that people in a partnership will vary in their desire and ability to partner, so there will always be pockets of support and scepticism with both the people in the partner's business, as well as your own people
In his case study, Al spoke about how the initial pressure to partner better actually came from the client, even though they didn't have much of an idea about what to expect
When talking about the Ingram Micro: Partnership MirrorWave process, Al emphasised how important it is to lead by example, so he spent some time himself closing the loop on feedback received from both the clients as well as his own people
Al's MirrorWave program revealed how unexpectantly pessimistic his own people were about the effectiveness of the partnership. This finding encouraged an internal conversation about why that would be. The process of working that through engaged and motivated his team
When talking about the business outcomes Al reiterated how important is was to show in tangible terms to their client how committed they were to the partnership, especially when a contract renewal (or a re-tender) was being negotiated. He said that being able to accentuate the positives and map out the true state of the partnership helped achieve beneficial terms upon re-sign. Also, by sparking conversations with people in the partnership they ordinarily wouldn't meet with, new revenue was generated by properly alerting them to Ingram Micro capabilities.